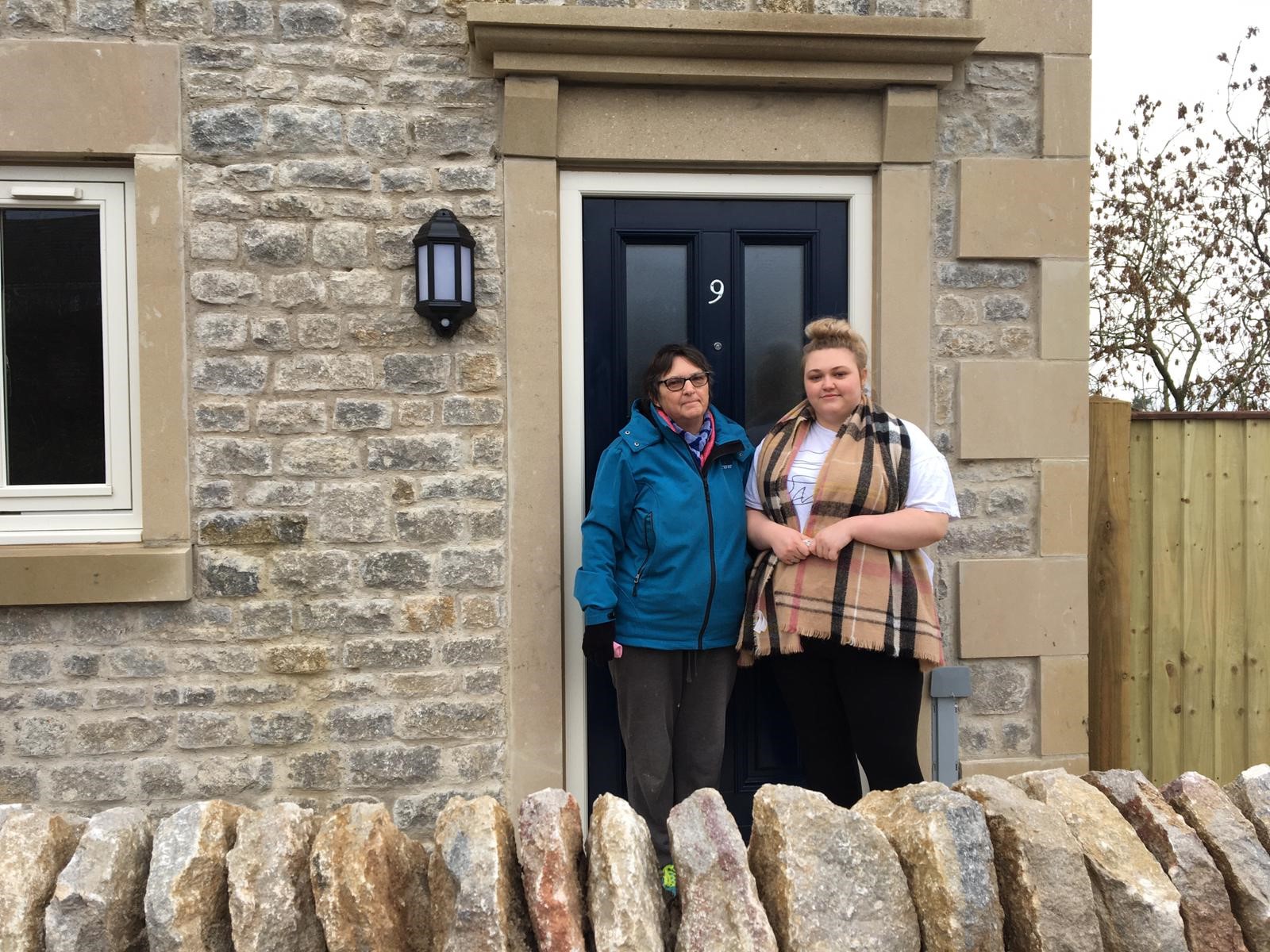 Peak District Rural Housing Association (PDRHA) were delighted to see new residents moving into their lovely new affordable 2-bedroom flats in Winster this week.

These much-needed homes were built specifically for people with a local connection to the village, following a Housing Needs Survey which revealed there was a shortage of affordable housing in the village.

PDRHA worked in partnership with the emhgroup and Midlands-based Tanbry Construction to deliver the new homes on Florence Gladwin Close in Winster.

The spacious, two-bedroom flats were built using beautiful, and very local, Mandale Derbyshire Fossil Limestone. And, they don't just look amazing, they're also very energy efficient. They have air source heat pumps installed, a renewable, low energy heating system, keeping heating bills down and reducing C02 emissions.

Being able to stay in the village means the world to new resident Philippa Marsden:
"This new flat means everything to me. My family – mum, sister, nan, aunties and my brother and his family – all live in the village and I was worried I would end up having to move away. Being able to stay so close is amazing!
"The flat is lovely and warm, and I couldn't ask for a better location."
Philippa has lived all her life in Winster and works as a cook in nearby Bakewell. She is looking forward to decorating her new home, enjoying the beautiful view up to Birchover and getting ready for Christmas.
And, it's partly thanks to Philippa's nan, Sandra Pur, that the new homes were developed. Sandra served on Winster Parish Council from 2016 to
2019 and supported the development of the flats, to ensure that local people could afford to stay in the village.
Sandra told us "It's important to help people stay in the village, as property is so expensive and there's no way young people especially could afford to buy or rent privately. It's wonderful to see the flats completed and new residents, including Philippa, moving into these lovely homes. I'm sure they will be very happy, and the flats will pay an important role in the village for generations to come."
Alison Clamp, PDRHA Company Secretary, said: "These beautiful new homes will make a big difference to local people, giving them a chance to stay in the village they know and love. We really appreciate the support from Winster Parish Council, Homes England and Derbyshire Dales District Council. "